Saturday June 4, 2022
Join us as we make history with East Hampton Village's–and the Hamptons'–first Pride Parade!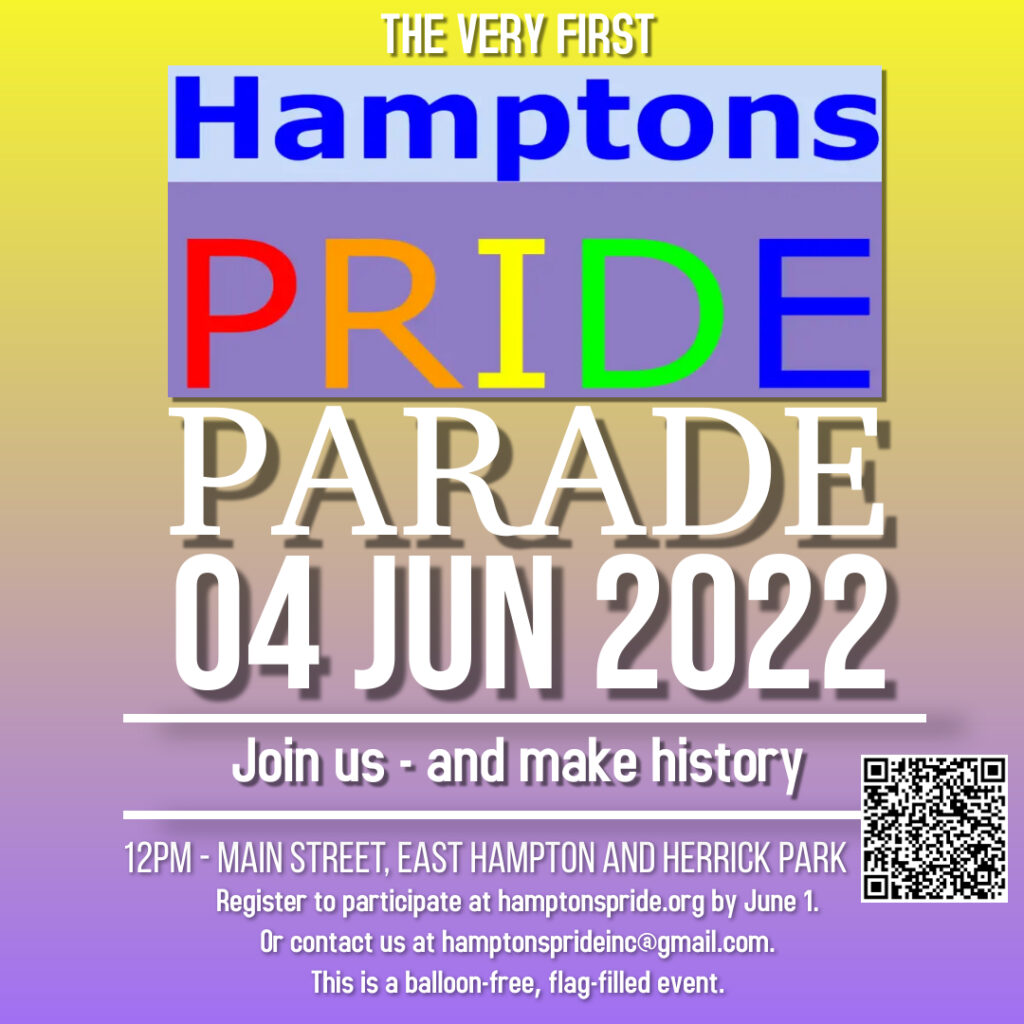 Lineup begins at 11am near Pond View Lane and Guild Hall. At 12 pm, participants will march east on Main Street and continue to Herrick Park via Newton Lane, Railroad Avenue, and Lumber Lane. Music and celebrating with deejay Karin Ward in the park till 3 pm.
Register now–it's free–and check back for more information.
Contact us at hamptonsprideinc@gmail.com. Thank you!