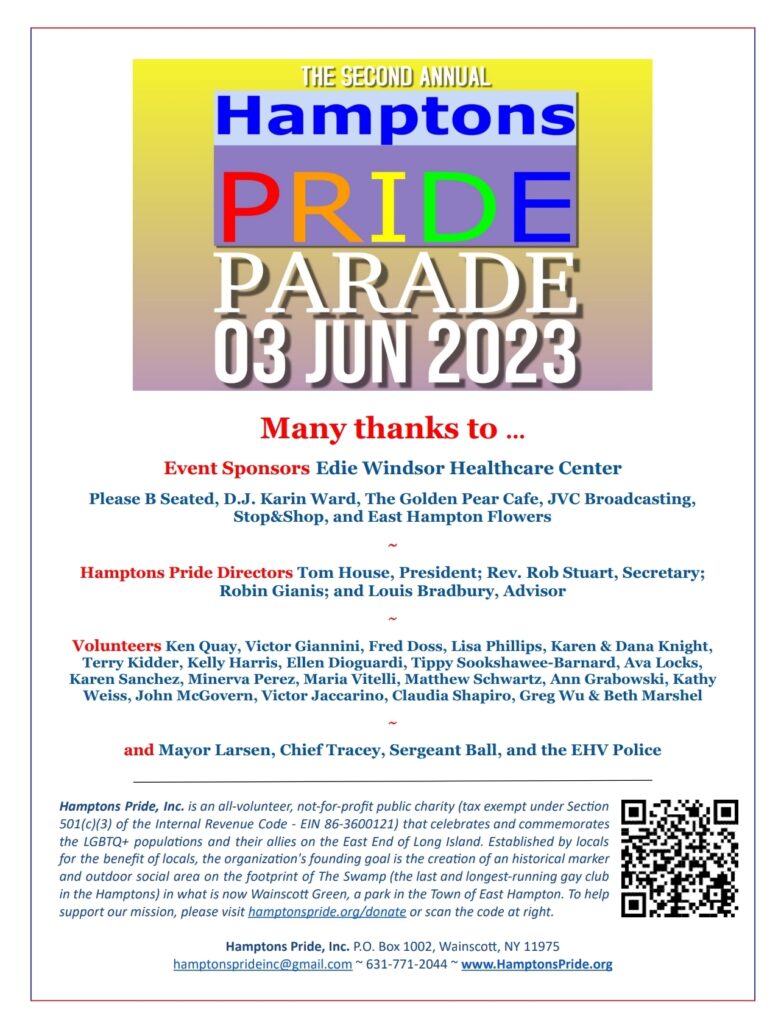 Press Coverage and Pics: East Hampton Star ~ James Lane Post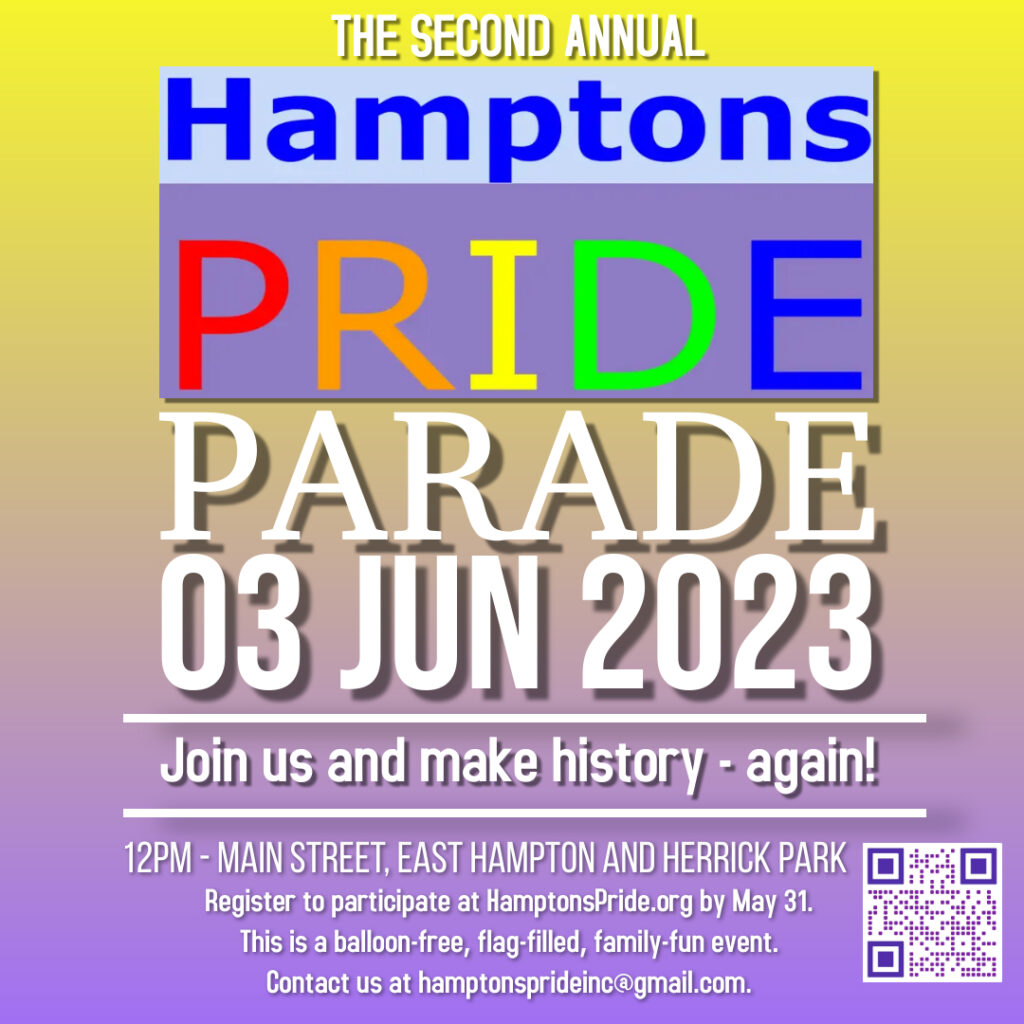 Lineup begins at 11am on Main Street by Pondview Lane and Guild Hall. At 12pm registered participants will march east on Main Street and continue via Newton Lane, Railroad Avenue, and Lumber Lane to Herrick Park, where there will be music and celebration with D.J. Karin Ward till 3pm.
Please consider a donation. While participation in the parade is free again this year, there are many expenses incurred by Hamptons Pride, Inc., a 501(c)(3) public charity. If you wish to help offset costs, please click here to donate. We ask businesses and organizations to keep the spirit of the parade foremost in mind: a joyous community celebration of the East End's LGBTQ+ people and their allies. An identifying sign or banner should be sufficient to show your support of local Pride; no additional advertising should be conducted, and no promotional materials should be given out, at any point during the parade or park celebration, without arrangement through Hamptons Pride. Those wishing to sponsor may contact us at hamptonsprideinc@gmail.com or from the contact page.
Important note to participants: Unless your vehicle is in the parade, please park in the long-term lots and walk to the staging area. We want to protect our beautiful environment: This is a balloon-free, flag-filled, family-fun event, and, sorry, no animals. Nor may objects of any kind be thrown or launched to spectators. Hamptons Pride volunteers and East Hampton Village Police will be on hand to organize the parade; kindly follow their directions. Attendees are expected to comply with all other village rules governing parades and parks: https://ecode360.com/8383853.